Great Britain - Circumstance Update
Hello Visitors.
You may've noticed things slow down a bit if you're regular. If you're new you need to be checking the archive right back to day 1 cos there's more than enough on here to keep your pants wet for months, don't just concentrate on the first page.
Anyway, the reason things have slowed down is cos I've been on some life changes and I've got to do some stuff and it takes a bit of time to be posting on here. So yeah I've got some things to concentrate on but I should be back in post mode later this year. Plus I'm getting geared up to be up to all sorts of stuff over summer enjoying the weather If I can.
In the meantime you've still got the occasional posts from other team members like Beatsmif n Leeds and the regular podcast updates from Last Skeptik.
Of course make sure and to be checkin World Trades TV cos I still update that quite frequently with any current favourites... Thought it only right to post some sort of explanation.
Blessings in the meantime. Put any cash you can back into the scene.
GB / Great Britain
Anyone UK side or globally, particularly from the North of England needs to be registering here :
<< Click
Also, If you think you could be posting some goodness and would like to become a member of the team leave an email adress in the comments of this thread and I'll contact you and scrub it once I've received the message.
Blessings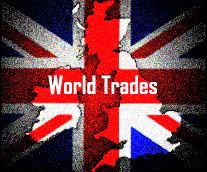 ____