DJ Spinna - Heavy Beats - Vol 1 - 1999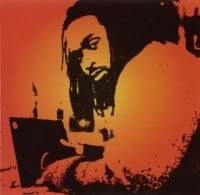 Long time since I've listened to this to be honest. But it's taken me 6 years to get the MP3s. Good pair of vinyl discs to have though, due to the usual Spinna high standard production-wise of COURSE. Theres even an Eminem track on here thats quite fresh, who usually I can't stand. But emmm off memory tracks to check for are the 'Who You Be' Inst, 'Grooveamungus' and 'Rock' ring bells for quality, like i say it's been a long time since i bumped this (I'll no doubt throw something in the MP3 player). But nice mix of instrumentals n vocal tracks if you don't know. Definately needed.
He's also got a new album just out called 'Intergalactic Soul' which would be a shrude move to check for no doubt.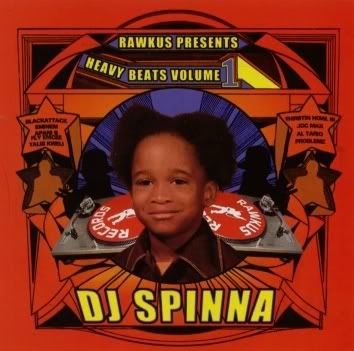 Label:Rawkus
Catalog#:RWK 1164-1
A1 Joc Max Preface [Featuring] - DJ Joc Max
A2 Who U Be [Featuring] - Missin' Linx
A3 A Grooveamungus
B1 Time Zone [Featuring] - Apani B. Fly , Talib Kweli
B2 Rock
B3 Watch Dees [Featuring] - Eminem , Thirstin Howl III
C1 Who U Be (Clean Vocal)Rap [Featuring] - Missin' Linx
C2 Who U Be (Instrumental)
C3 The Haunted Space Freak
D1 Joc Max Preface (Instrumental)
D2 Time Zone (Instrumental)
D3 Watch Dees (Instrumental)
D4 Conclusion
____