Parlour Talk - Padlocked Tonic - 1999
Yeah big drop today. This arguably, is one of the most played LPs in this archive up here so I've a great fondness for these characters. Dropped in 99.. fucka... seems like just yesterday. But some of the tracks on this have been playlist heavyweights in the ten years I've been vibing this. Parlour Talk consisted of Sir Beans (by appointment to Her Majesty Queen Elizabeth II) and Scoutleader Deed, and they done put together something proppa special for yours listening pleasures last century. Seen, something I love about British Hip Hop, is that it can manifest in so many guises, absolute comedy jokes lyrically sometimes, whilst at the same time remaining deadly serious and knowledge-ridden. Infinately more-so than it's other global counterparts. And this isn't any kind of egotistical vibe don't get that twisted. It's just an observation with regard character and how well the nations sense of humour manifests through hip hop. And make sure n make no bones, this LPs stinking to high heavens of individuality and character.
I had hoped to get my promo on for Sir Beans latest EP, but it's not out till Feb. Rest in the knowledge that you'll be notified of it's release here immediately, but apart from that the blokes got a couple of 12"s out the past that you need in your posession you'll see by checking the Sir Beans Discogs link. I'm bout to quiz Deed on whats new, so I'll be promoting whats coming out his lab here in the coming weeks / months...... Tracks to check for are likes of 'Vacation' 'The Price You Paid' 'Gutted' 'Able Semen' 'Another Price To Pay' and 'C'mon Down'... This CD version has a hidden skit a few mins past the final track, However the LP version has 2 blinding Sir Beans table skits which aren't on the CD, that make it an essential crate addition.
Here's an interview, that was done in 2000 shortly after the LP dropped which is required reading to recognise who
you're listening to :
There's a sample track in the MP3 player, open it up n sift it out if you're unsure.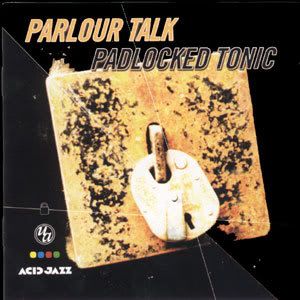 Label:Acid Jazz
Catalog#:AJXLP 112
Format:2 x Vinyl, LP
Released:1999
A1 Concentration (3:14)
A2 Vacation (4:03)
A3 Padlocked Tonic (4:16)Featuring - Finestyler
B1 The Price You Paid (2:34)
B2 Old, New & Blue (4:26)
B3 Gutted (5:16)
B4 Do We Have A DJ (Part 1) (2:32)
C1 Do We Have A DJ (Part 2) (1:47)
C2 Subliminal Persuasion (1:31)
C3 Leaders Of The Form (4:06)Producer - Majesta
C4 Able Semen (3:59)
D1 Another Price To Pay (4:31)Featuring - Finestyler
D2 The Tonic (5:21)
D3 C'mon Down (3:52)
Hard to find on wax no doubt so if you see it in stores, snap it up.
____