Yungun & Mr Thing - Grown Mans Buisness - 2006
Mr Thing BIOGRAPHY

Mr Thing aka Mark Bowles, first played out at Funky Buddha parties at the Tunbridge Wells Forum. He was soon became an original 'Scratch Pervert' along with Tony, Joel, and Paul. In 1999 this crew one the World DMC team championships (even more pleasingly, the final took place in New York)...

ITF - Euro Team Champion 1998

DMC - World Team Champion 1999

DMC - UK Champion (3rd in World) 2000

From the early years he's been as into collecting and playing tracks as he is into making beats. Which could explain why his beats are so good.

In 2005 he's been recording albums with Tommy Evans and Yungun whilst his beats are in high demand from MC's all over the globe.

Having collaborated with Yungun on numerous projects the pair have forged a strong partnership on record and on stage. Mr Things soulful backdrops are what provoked Yungun to drop more of his deep, thought provoking lyrics for which he is now known. Having just released their second white label together, Jackin 4 Breaks, the pair are also working on collaboration mixtape as well as their EP, GMB (Grown Man Business). Set for release on Silent Soundz, GMB showcases the diversity of Mr Things production prowess.



__________________________________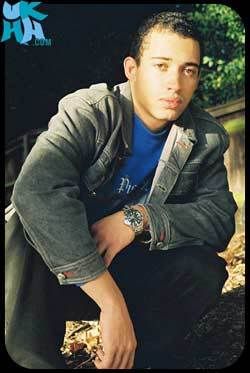 Yungun

His affiliation with the Low Life Records collective led to appearances on the "Food" LP (the Harry Love produced "That's What Eye see") and on the remix of Jehst's "Adventures in New Bohemia". Much of his work with the YNR Productions camp is featured on the label's compilation album "Young N Restless Vol. 1". Yungun, now also known as Essa, is set to make big noise this year on solo projects featuring production by Harry Love, Lewis Parker, Mr. Thing, and Ben Grymm

________________________________
Long awaited full set from UK DJ MC dream team Yungun and Mr Thing! These guys have been leading the way for the UK scene for some time and this album of original material has been well worth the wait. Things production method is drenched in soul oweing much stylistically to Premo. Yungun flows are fluid and rhymes thought provoking. Fellow Brits such as NOW ON DOUBLE VINYL!! Doc Brown and Jehst weigh in with guest shots the latter providing flows on the future party anthem Sound of the Drum.
01. - Intro
02. - G.M.B (Just Like That)
03. - Peter Pan Syndrome
04. - Forget Me Not
05. Yungun & Mr Thing ft. Devise & Doc Brown - This Is Who We Be
06. - What must I Do?
07. - One Step Beyond
08. Yungun & Mr Thing ft. Jehst - Sound Of The Drum
09. Yungun & Mr Thing ft. Lowkey & Stylah - Spit Fire
10. - No Guts, No Glory
11. - Carried Way
____