Big Dada / Ninja Tune Podcasts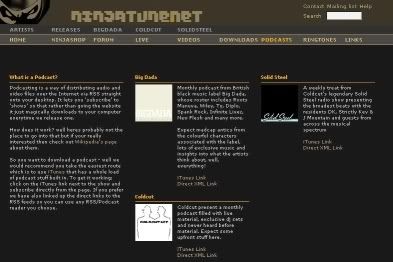 Just be aware that Big Dada started a monthly podcast on the 12th of this month.
"Monthly podcast from British music label Big Dada, whose roster includes Roots Manuva, Wiley, Ty, Diplo, Spank Rock, Infinite Livez, New Flesh and many more.Expect madcap antics from the colourful characters associated with the label, lots of exclusive music and insights into what the artists think about, well, everything!"
So now theres three monthly podcasts from Ninja Tune. Cold Cut, Big Dada and Solid Steel. All of which are available to either download or subscribe to from the following link. Be aware.
____