DJ Yoda - How to Cut & Paste The 80's Edition - 2003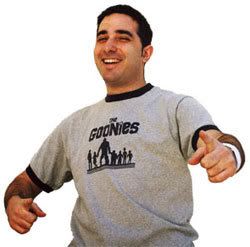 DJ Yoda, is a Hip hop turntablist who utilises obscure samples to create a unique, cartoony style. He is described as "DJ Shadow with a sense of humour".
Between 1995 and 1998 he studied English and American Literature at the University of Warwick. During this period he began performing at Mojo, a popular Warwick hip hop and soul night until he graduated. After he left university he began releasing underground demo mix-tapes to small music shops. Through the popularity of these tapes, Antidote Records asked him to create an official mixtape, from which How to Cut & Paste Mix Tape Vol.1 was released.
During his career he has won a DMC DJ of the Year award in the Scratch DJ category (2001), and was one of 6 nominees for best UK hip-hop DJ in the UK Hip-Hop Awards. He has also been nominated by Q magazine as one of the "Ten DJs To See Before You Die", has released a series of mix-tapes and has toured the globe with the likes of Goldie and the Scratch Perverts
Read On...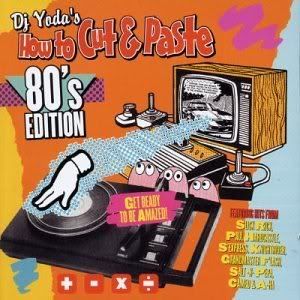 1. "Into" - DJ Yoda / "The Message" - Grandmaster Flash & The Furious Five
2. "Turn Back The Clock" - Johnny Hates Jazz
3. "Hip Hop Junkies" - Nice & Smooth
4. "Rise To The Occasion" - Climie Fisher
5. "Yoda With Hill Street Blues" - DJ Yoda
6. "19" - Paul Hardcastle
7. "White Lines (Don't Do It)" - Grandmaster Flash & Melle Mel
8. "Doctor! Doctor!" - Thompson Twins
9. "Message II (Survival)" - Melle Mel & Duke Bootee
10. "Yoda In Dallas" - DJ Yoda
11. "Yoda In Dynasty" - DJ Yoda
12. "Theme From S-Express" - S-Express
13. "Doin' The Do" - Betty Boo
14. ""The Final Countdown" - Europe
15. "Rockit" - Herbie Hancock
16. "I Wonder If I Take You Home" - Lisa Lisa and Cult Jam
17. "Operator" - Midnight Star
18. "Together Forever" - Rick Astley
19. "Yoda Plays Computer Games" - DJ Yoda
20. "Sign Your Name" - Terence Trent D'Arby
21. "Funkin' For Jamaica" - Tom Browne
22. "The Breaks" - Kurtis Blow
23. ""Rapture" - Blondie
24. "The Adventures Of Grandmaster Flash On The Wheels Of Steel" - Grandmaster Flash
25. "Yoda In Airwolf" - DJ Yoda
26. "When Smokey Sings" - ABC
27. "Somewhere In My Heart" - Aztec Camera
28. "The King Of Rock N Roll" - Prefab Sprout
29. "Mickey" - Toni Basil
30. ""99 Luftballons" - Nena
31. "My Mic Sounds Nice" - Salt-N-Pepa
32. "Rat In Mi Kitchen" - UB40
33. "Hey Young World" - Slick Rick / Crockett's Theme (from Miami Vice) - Jan Hammer
34. "Karma Chameleon" - Culture Club
35. "Maneater" - Hall & Oates
36. "Crash" - The Primitives
37. "Take on Me" - A-Ha
38. "Word Up" - Cameo / It's My Genre II - Aspects
39. "Yoda In Knight Rider" - DJ Yoda
Download - Megaupload Link
Buy from Amazon.co.uk - 11.99 on CD
_____