Karl Hinds - Have Patience - 2004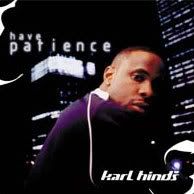 Self-produced sophomore longplayer delivering potent messages through themed wordplay. This project has allowed a frustrated Karl Hinds the creative freedom to wax lyrical about perceived music industry agenda, the importance of staying independent and true to an art, as well as passing social commentary on wider issues facing inner city youth and urban music within 2004. As a direct consequence some of the musical arrangement doesn't function as a distinct element and merely provides a basic framework for the vocal performance. For some this may be a disappointment but to me it plays towards Karl Hinds main strength – his tight delivery and interwoven lyrical interplay.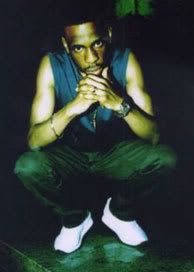 1. Intro
2. You Done Know ft. Seanie T & Toyin
3. Know The Complex
4. Psycho Analysis
5. How To Find Wifey ft. Seanie T
6. Do I Wonna Battle?
7. The Verdict
8. Let's 'Av It ft Skinnyman
9. Your Hip Hop Forgot
10. Leave Me Alone
11. You Piss Me Off ft Tempa
12. Still Murdering Em ft. Grimlock
13. Lord Of Da Blings ft Seanie T & Roots Manuva
14. Sliding Doors
15. London Underground Pt 2 Freestyle ft. Dj Mk
Discogs - Karl Hinds
Download - Megaupload Link
Buy CD - 9.99 from Ill Flava
Buy Vinyl - 11.99 from Ill Flava
Ill Flava Records
____