Tommy Evans - New Years Revolutions - 2004
Tommy Evans has been a key figure in the Leeds hip hop scene for some time. Always at the shows putting himself forward for the love of hip hop. From the early days with Monkee, chairman of Invizible Circle Records, playing with De La Soul in Junkyard Tactics, Tommy's been on a mission.
The track 'Transitions' displays Tommy being an honest and open MC taking about his own history. There are tracks on this album that have a happy feel and others that challenge you mentally.
Read On...
1 Manifesto
2 Good Vibes
3 Inferno
4 Lovemusic
5 The Mysteries
6 Jugganaught
7 The Parallax View
8 Revolutions
9 Transitions
10 Binyard 2 Vinyard
11 Move... Now
12 Another Hit
13 Remain Forever
14 Truth I See
15 Cry Freedom
16 Revolutions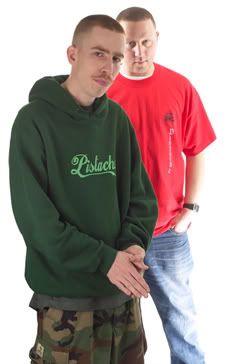 Tommy Evans @ YNR Productions
Download - Megaupload Link
Buy from Suspect Packages - CD 12.99 or 2 x LP 13.99
Buy direct from YNR - CD 10 quid with free P&P
____